Terry and I just spent 6 days dry camping at the BLM campground at Buttercup, CA. around 15 miles west of Yuma, AZ. on I8. We were at a Large Scale RC Truck and Buggy Rally (HPIBajaForum Duneoctoberfest 2013) and had a blast. People from Canada, Australia, the East Coast, and plenty of folks from the South West. The BLM has vault toilets which are well built and clean, same as the Park Service, parking, well I'd recommend a 4X4 if you want to set up towards the end of the loop, because that's close to the dunes and soft, but towards the Ranger Station the ground is firmer. I used 4 Low in and out and didn't have a problem. You DO NOT want to spin the tires in loose sand!
http://s288.photobucket.com/user/Chief4 ... est%202013
The wind came up around 1 AM Monday morning and all the tracks in the sand were mostly gone by the time we left.
What is a Large Scale RC Truck or Buggy? Here are the two I have now, another is under construction.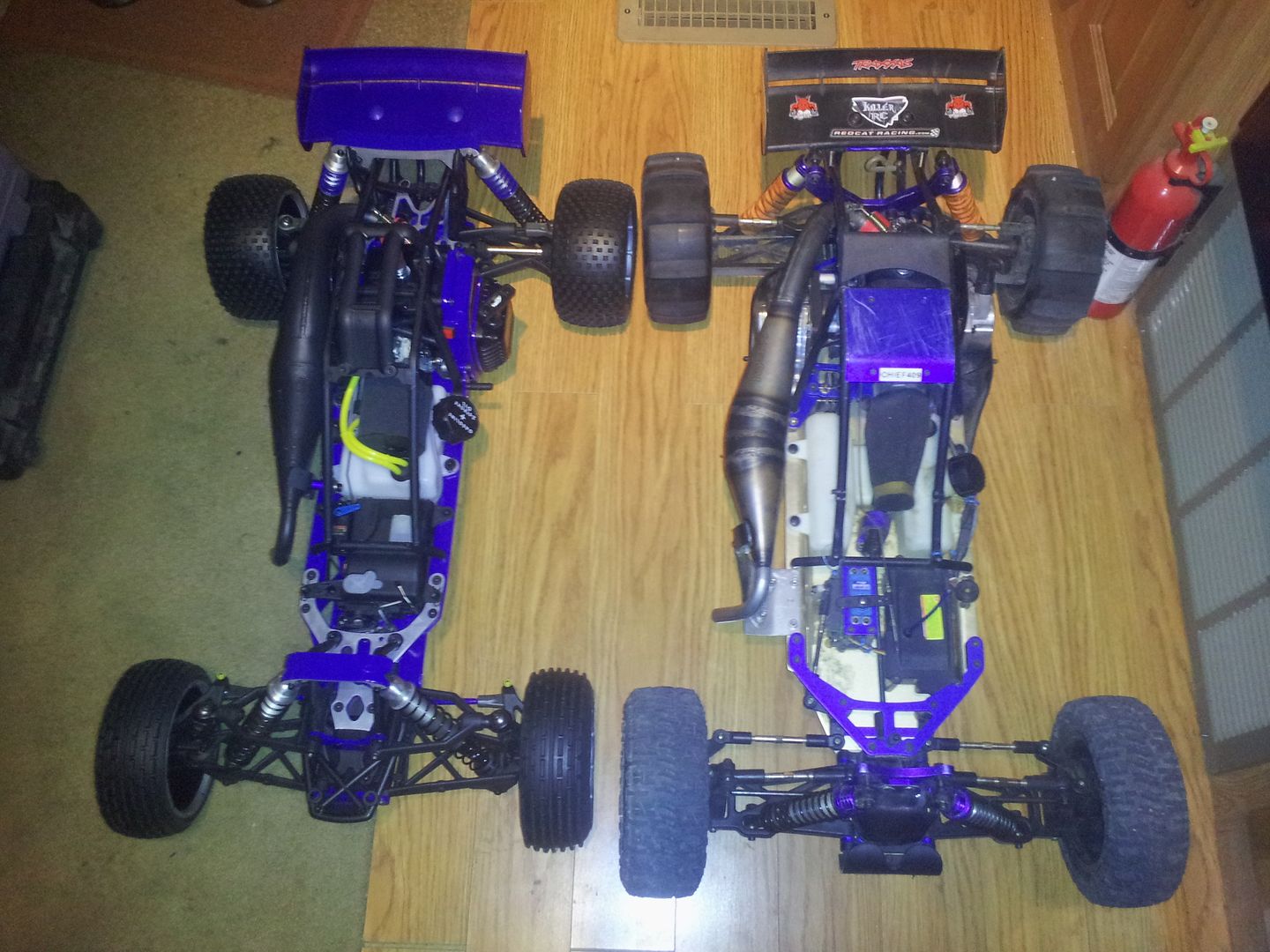 Mine have 30.5cc engines putting out around 8 HP, and weigh somewhere around 30#