Well, just home from cataract surgery on Right eye, so If my fingers miss some letters in my spelling, PLEASE forgive!
Since photobucket does not like me, Don Wilson will be adding the pix in due time.
All of the parts of cab, doors, fenders, hood, etc are back from Paint, and work is going VERY well to date!! Den has painted the frame, built the hydraulic running boards, welded up a fuel tank for the gas generator, that will be mounted on frame.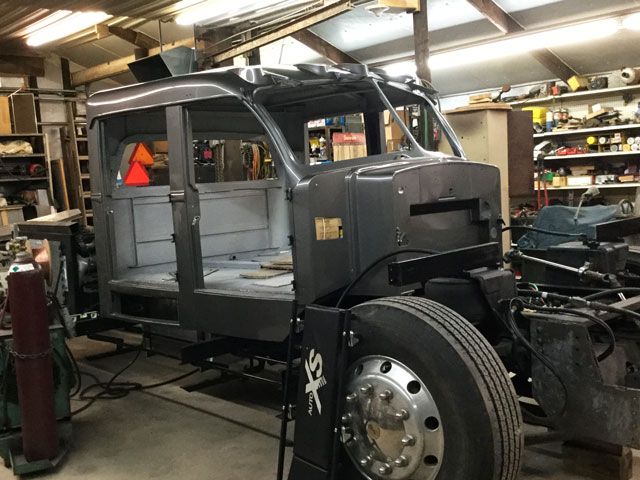 He has the gray leather seats (long back seat and 2 front seats...) He has been working on it DAILY since just before Christmas. It BLOWS me away, every time I go up to look at it, as to how much he has accomplished.
Thanks SO much, Mr Wilson!